| Months | EMI | Processing Fee | Total Amount |
| --- | --- | --- | --- |
| 3 | ₹550 | ₹349 | ₹1998 |
| 5 | ₹330 | ₹499 | ₹2148 |
---
| | | | | | | |
| --- | --- | --- | --- | --- | --- | --- |
| Banks | 3 Months | 6 Months | 9 Months | 12 Months | 18 Months | 24 Months |
| HDFC BANK | ₹561 | ₹285 | ₹193 | ₹147 | ₹103 | ₹80 |
| ICICI BANK | ₹562 | ₹285 | ₹193 | ₹147 | NA | NA |
| AXIS BANK | ₹561 | ₹285 | ₹193 | ₹147 | ₹103 | ₹80 |
| INDUSIND BANK | ₹562 | ₹285 | ₹193 | ₹147 | ₹103 | ₹80 |
| KOTAK MAHINDRA BANK | ₹561 | ₹285 | ₹194 | ₹150 | ₹103 | ₹80 |
| RBL Bank | ₹562 | ₹187 | ₹193 | ₹200 | ₹213 | ₹227 |
| Standard Chartered Bank | ₹562 | ₹285 | ₹194 | ₹174 | NA | NA |
| Yes Bank | ₹561 | ₹285 | ₹193 | ₹147 | ₹102 | ₹80 |
Offers: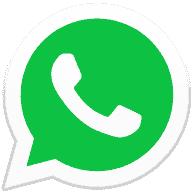 Share on WhatsApp
Description
On-the-ear Headphone, 24 ohm Headphone Impedance, 1000 mW Max Power Input, 30 mm Headphone Driver Units, 5 Hz - 22000 Hz Headphone Frequency Response, Wired Connectivity, Over-the-head Design. Connector Plating Gold Plated, Cord Type 1.2 m Y-type Cord
The Sony XB450 makes sure rich bass is never missed out on. Providing excellent depth, the headphones ensure a pleasurable listening experience. Magnet Type Neodymium
Swivel Folding Design, Pressure Relieving Ear Pads, Tangle Free Flat Serration Cord, Stereo Mini Plug, Diaphragm: PET, Dynamic Type
The XB450 is designed to match your attire and mood while you flaunt them listening to your favourite songs. Wired/Wireless Wired, Headphone Type On-the-ear
Features
Warranty & Service Details
Warranty Type:
Brand Warranty
Return Policy
Seller will only replace the product within 7 days from the date of delivery of the product only in cases where the product is damaged or defective or wrong product has been received.
Disclaimers
The images represent actual product though color of the image and product may slightly differ.
Warranty of the above product, if any will be covered as per policy of Seller or Manufactured.
We ship on all week days (Monday to Saturday), excluding public holidays.
All prices mentioned are inclusive of all taxes.
Reviews
Similar Products
| Months | EMI | Processing Fee | Total Amount |
| --- | --- | --- | --- |
| 3 | ₹142 | ₹349 | ₹776 |
| 5 | ₹85 | ₹499 | ₹926 |
---
| | | | | | | |
| --- | --- | --- | --- | --- | --- | --- |
| Banks | 3 Months | 6 Months | 9 Months | 12 Months | 18 Months | 24 Months |
| HDFC BANK | ₹145 | ₹74 | ₹50 | ₹38 | ₹27 | ₹21 |
| ICICI BANK | ₹145 | ₹74 | ₹50 | ₹38 | NA | NA |
| AXIS BANK | ₹145 | ₹74 | ₹50 | ₹38 | ₹27 | ₹21 |
| INDUSIND BANK | ₹145 | ₹74 | ₹50 | ₹38 | ₹27 | ₹21 |
| KOTAK MAHINDRA BANK | ₹145 | ₹74 | ₹50 | ₹39 | ₹27 | ₹21 |
| RBL Bank | ₹145 | ₹48 | ₹50 | ₹52 | ₹55 | ₹59 |
| Standard Chartered Bank | ₹145 | ₹74 | ₹50 | ₹45 | NA | NA |
| Yes Bank | ₹145 | ₹74 | ₹50 | ₹38 | ₹26 | ₹21 |